Pallet Rack Moving Service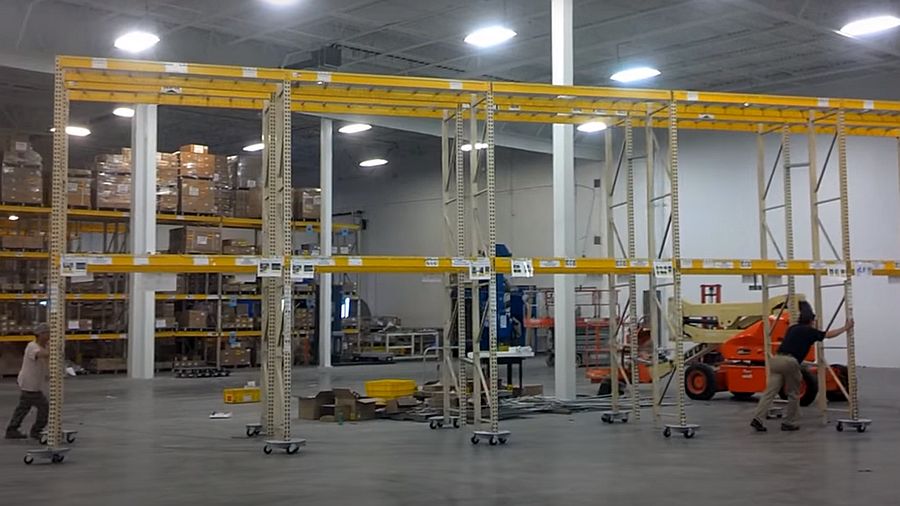 Southern Handling Systems offers turn-key moving services at your facility for:
Other types of storage racks
Pallet Rack Moving Service
We relocate your rack systems using our Monster Dolly™ proprietary system.
These high-capacity tri-dollies were developed in-house by SHS and enable us to move complete palette flow rack modules with the palette flow lanes intact.
If interested in our moving service, call Southern Handling Systems during regular business hours or contact us 24/7/365 using our online request form».
DIY Rack Moving Projects
Our heavy duty Tri-Dollies are also available for sale or lease for those Do It Yourself moving projects.
If you're interested in renting our Monster Dolly™, please contact us by submitting this form».
To purchase one or more of these dollies, call us during regular hours of operation or purchase online by clicking the "Buy Now" button below.
Industrial Dolly for Sale