Corporate and Sales Office
Southern Handling Systems, or SHS for short, is a Materials Handling Equipment (MHE) Supplier, Consultant, and Systems Integrator.
Headquartered in Montgomery, the capital city of Alabama, our Corporate and Sales Office is located in the Zelda Executive Suites building near the I-85 interchange at Ann Street (Exit 3).
Turnkey Solutions
We offer Sales and Consulting services nationwide.
Closer to home, we also offer Engineering and Installation services to round out our turnkey Material Handling solutions.
Our turnkey solutions include:
Areas Served
Our turnkey services are available throughout the Southeastern United States.
Our primary service area includes cities and communities situated in and around the following states:
Alabama
Georgia
Mississippi
Florida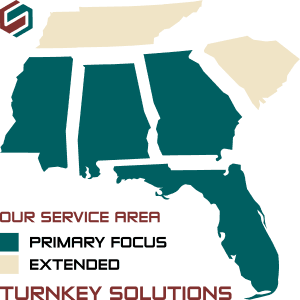 Industries Served
At SHS, we possess strong expertise in several industry sectors, including:
Automotive
Automotive Tier Supply
Manufacturing
Warehousing
Service
Transport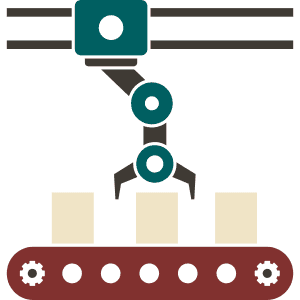 Our Goal
At SHS, we aim to ensure that our clients receive the most productive systems and reliable products possible.
Our partnership with a select team of manufacturers and contractors, combined with our considerable systems experience, enables us to achieve this goal.
Our Mission
At Southern Handling Systems, here's our commitment:
Provide the best customer service possible while delivering the finest in design, fabrication, and installation of materials handling products and services in the industry.
Consulting You Can Trust
In keeping with our pledge, we're confident that our years of experience, vast technical expertise, and emphasis on quality will benefit you and your organization.
With the ever-increasing need to increase productivity while reducing operational expenses, the most logical solution is to increase efficiency through automation and develop better processes.
We're Ready To Assist
Are you eager to maximize your productivity and efficiency?
Do you need help improving your methods of materials handling?
Contact the professional staff at SHS. Message us now via our 24/7 online form by by clicking here».
Our History
SHS was founded more than 25 years ago on the principle that every customer deserves transparency, honesty, consistency, a timely response, and respect. That belief still guides us today.
President and founder Rob Steindorff started SHS in 1994. After more than a quarter-century, the company is still owned and operated by the founding family.
We continue to expand, and today SHS is a nationwide provider of Materials Handling Equipment MHE and offers regional turnkey solutions with current operations in four states.
Registered Business Entity
Southern Handling Systems, Inc. is a Domestic Corporation on record with the Alabama Office of the Secretary of State.
Business Entity Details:
Entity ID Number: 166 – 374
Principal Address: MONTGOMERY, AL
Status: Exists
Place of Formation: Montgomery County
Formation Date: 8-24-1994
Registered Agent Name: STEINDORFF, ROBERT H
Business Entity Profile: Click to View»
Corporate Community Involvement
Southern Handling Systems is proud to be associated with Mercy House Ministries.
About Mercy House

Mercy House is a charitable non-profit organization located in the Washington Park community in west Montgomery, less than a 4-minute drive from the SHS Warehouse Facility on Day Street.
Serving the needs of the homeless and less fortunate, Mercy House has a food pantry where hot food is served daily to children, the elderly, and the homeless.
There are also washing machines, dryers, and computers with internet access. During cold weather snaps in Montgomery, perhaps the most valuable commodity is the clothes closet.
If you'd like to make a charitable donation to Mercy House, visit their website by clicking this link».
To find their address, driving directions, phone number, and hours of operation, visit their profile on Google».
Giving Back to the Community
Southern Handling Systems recognizes the value of community engagement and volunteerism at both the corporate and individual level.
After learning of the compassionate works of service delivered by Mercy House and Pastor Ken Austin, the Executive Director, SHS became one of their regular supporters.
Our donations include in-kind contributions in the form of storage space at our warehouse facility.
Photo Gallery
Exterior views of signage, parking lot, and entrance to Zelda Executive Suites building.
Our office is located in Suite #12.