About Will
Will Steindorff was born and raised in Montgomery, Alabama.
Education
Will attended Auburn University where he received a BS in Business Administration in 2010.

Logo attribution: 1Auburn University, Public domain, via Wikimedia Commons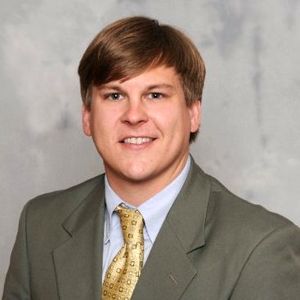 Job Title & Duties
After graduating from Auburn, he joined his father, Rob Steindorff, at Southern Handling Systems where he serves as Lead Project Manager 2What is a Project Manager, via Wikimedia..
Will also oversees activities and maintains an office at the SHS Warehouse Facility located in West Montgomery on Day street, part of the Maxwell Heights community near Maxwell Air Force Base.
For facility hours, detailed driving directions, and customer ratings and reviews, visit our warehouse profile listing on Google My Business (GMB) mapping directory.
Personal & Community Activities
Will currently resides in Montgomery, Alabama with his wife.